Tesla bulls like to point to China, with the world's largest automobile market, as Tesla's largest growth opportunity.
The reality is quite different. Tesla's Chinese operations, including its new Shanghai factory, are completely beholden to the Communist Chinese Party. The CCP has provided Tesla with a land grant for the factory site, and has arranged for state-controlled banks to provide generous financing for construction and working capital. But this generosity comes with a price tag. The CCP expects to reap favorable propaganda from its support of Tesla. And Tesla's CEO, Elon Musk, has most certainly obliged. In 2019, Musk appeared at the World Artificial Intelligence Conference in Shanghai, where he gave a speech lauding Chinese governmental authorities and announced "China is the future."
More recently, in an interview with Automotive News, Musk said "China rocks in my opinion," and praised the Chinese people as "smart" and hard-working" while deploring the "entitled" and "complacent" character of people in "places like the Bay Area, and L.A., and New York." (This despite the fact Tesla has received hundreds of millions of dollars in tax abatements in California, has benefitted from California's rebate program to and HOV privileges for EV buyers, and has received $959 million of free factory and equipment from New York.) The Chinese press widely disseminates Musk's praise of China and the Chinese people, rightly viewing them as a public relations coup.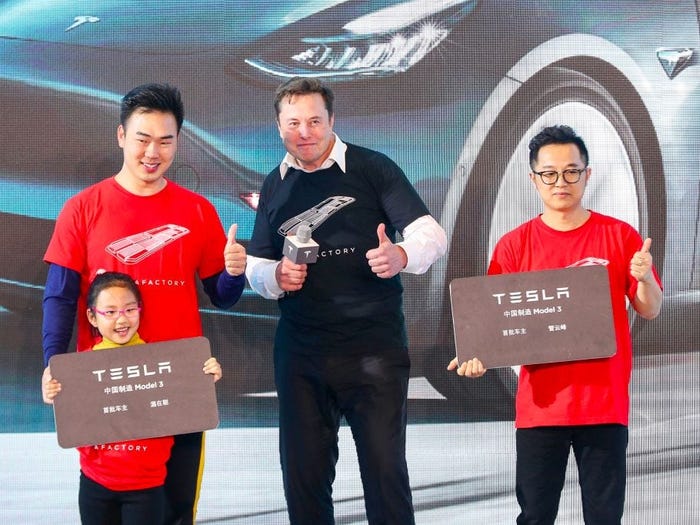 Moreover, the business realities faced by Tesla in China are far more daunting than the picture often painted by the press. While China has the world's largest EV market, that market is intensely competitive, price-sensitive, and subsidy-sensitive. It is concentrated at the low end of price points, where Tesla does not and cannot compete. An example is the Wuling Mini, a tiny car with a top price below $5,500, which with 50,000 orders is making a momentous entry into the Chinese scene.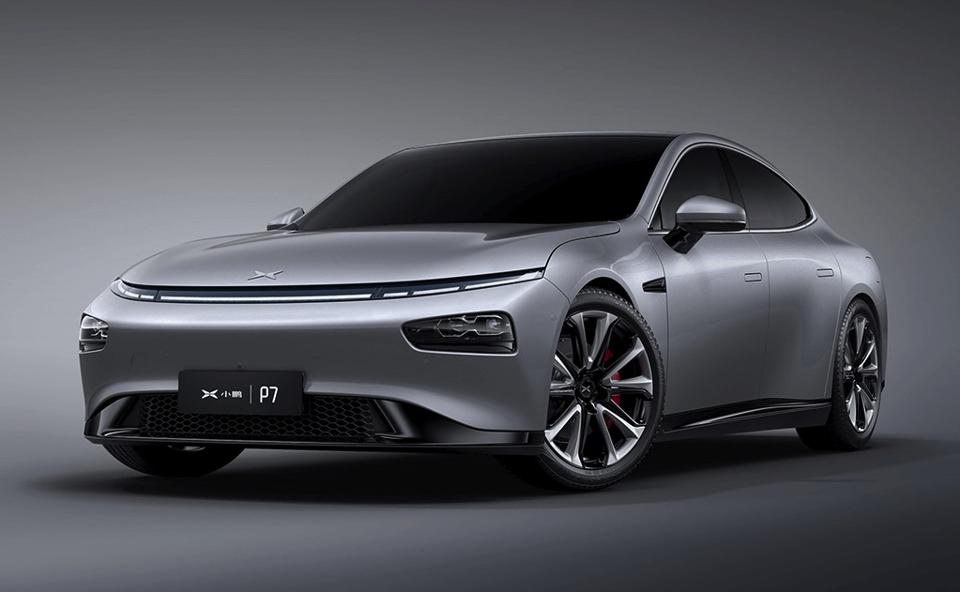 At the high end, where Tesla competes, it faces intense competition from dozens of Chinese EV companies, including giants such as Nio (which offers battery swapping) and impressive upstarts such as Xpeng Motors. It also faces competition from EV joint ventures managed by Ford, General Motors, Daimler, BMW, and Volkswagen Group, each of which has its own regional political champions.
Seldom mentioned by either journalists or analysts is the fact that in order to repatriate any Chinese profits to its operations in Fremont (or Austin, or Germany, or anywhere else in the world), Tesla must first repay all its loans to the Chinese banks. These include a factory loan ($1.26 billion) and three working capital lines ($700 million, $315 million, and – most recently – an additional $560 million). In other words, loan lines totaling more than $2.8 billion.
Until all amounts drawn on those lines are repaid in full, no cash can leave the control accounts at Chinese banks except for expenditure in China. Even if Tesla is ultimately able to fully repay the loans, it would face the usual difficulties of foreign countries attempting to repatriate cash from China.
The inability to use any Chinese profits elsewhere in the world is compounded by the fact that the Shanghai factory will be satisfying demand that in the past has been satisfied by Tesla's Fremont factory. Simply to satisfy the revenue test in the Chinese land grant, Tesla will need to be manufacturing more than 250,000 cars per year in Shanghai by 2023. It's highly doubtful the Chinese market can soak up all that production; some will be exported to Australia and other Asian countries.
Meanwhile, Fremont, already operating well below its annual capacity of 490,000 cars, will become further inefficient and costly as it loses more customers, a problem that will be exacerbated further when the Brandenburg factory begins production in 2021. All the while, Tesla will continue dancing to the tune called by the Communist Chinese Party, which has reserved the right to revoke its 50-year land grant should there arise "special circumstances" (never defined) arising from the "public interest" or should Tesla fail to meet undefined "relevant standards."
---
Further Reading:
Grant Contract dated October 17, 2018 under which the Chinese government granted Tesla (Shanghai) Co., Ltd. the right to use the factory site for 50 years, subject to various fees and conditions. See especially Article 22 (allowing early revocation under vaguely defined "special circumstances") and Article 48 (requiring Tesla to meet undefined "relevant standards").
Fixed Asset Syndication Loan Agreement dated December 18, 2019 and related Supplemental Agreement under which a consortium of state-controlled Chinese banks extended Tesla (Shanghai) Co., Ltd. a $1.26 billion (RNB 9 billion) loan for building and equipping the Shanghai factory, with a five-year term. See especially Clause 11, requiring Tesla to deposit all operating revenue into so-called Revenue Collection Accounts at Chinese banks, and prohibiting the use of operating revenues for other than Chinese production costs until all loans are repaid.
Facility Agreement dated September 26, 2019 and related Statement Letter under which a consortium of state-controlled Chinese banks extended Tesla (Beijing) Co., Ltd. a $700 million (RNB 5 billion) loan for facilitating the import and sale of Tesla vehicles, with a one-year term. Syndication Revolving Loan Agreement dated December 18, 2019 under which a consortium of state-controlled Chinese banks extended Tesla (Shanghai) Co., Ltd. a $315 million (RNB 2.25 billion) loan for working capital at the Shanghai factory, with a one-year term.
Working Capital Loan Agreement dated May 7, 2020 under which Industrial and Commercial Bank of China extended Tesla (Shanghai) Co., Ltd. a $560 million (RNB 4 billion) loan for working capital at the Shanghai factory, with a one-year term.
Tesla's Transformation Into A Chinese Company Seems Unstoppable (April 4, 2020), discussing the foregoing agreements.
How Strong is China's Leverage Over Tesla? (April 27, 2020), discussing the foregoing agreement.
Tesla Investors Are Flying Blind In China (August 17, 2020), discussing Tesla's failure to provide segment reporting under Accounting Standards Codification 280 for its Chinese operations.
Chinese EV startup Xpeng Motors raises $1.5 billion in US public market debut (August 27, 2020)
How China Became The World's Largest Electric Vehicle Market (June 8, 2020)